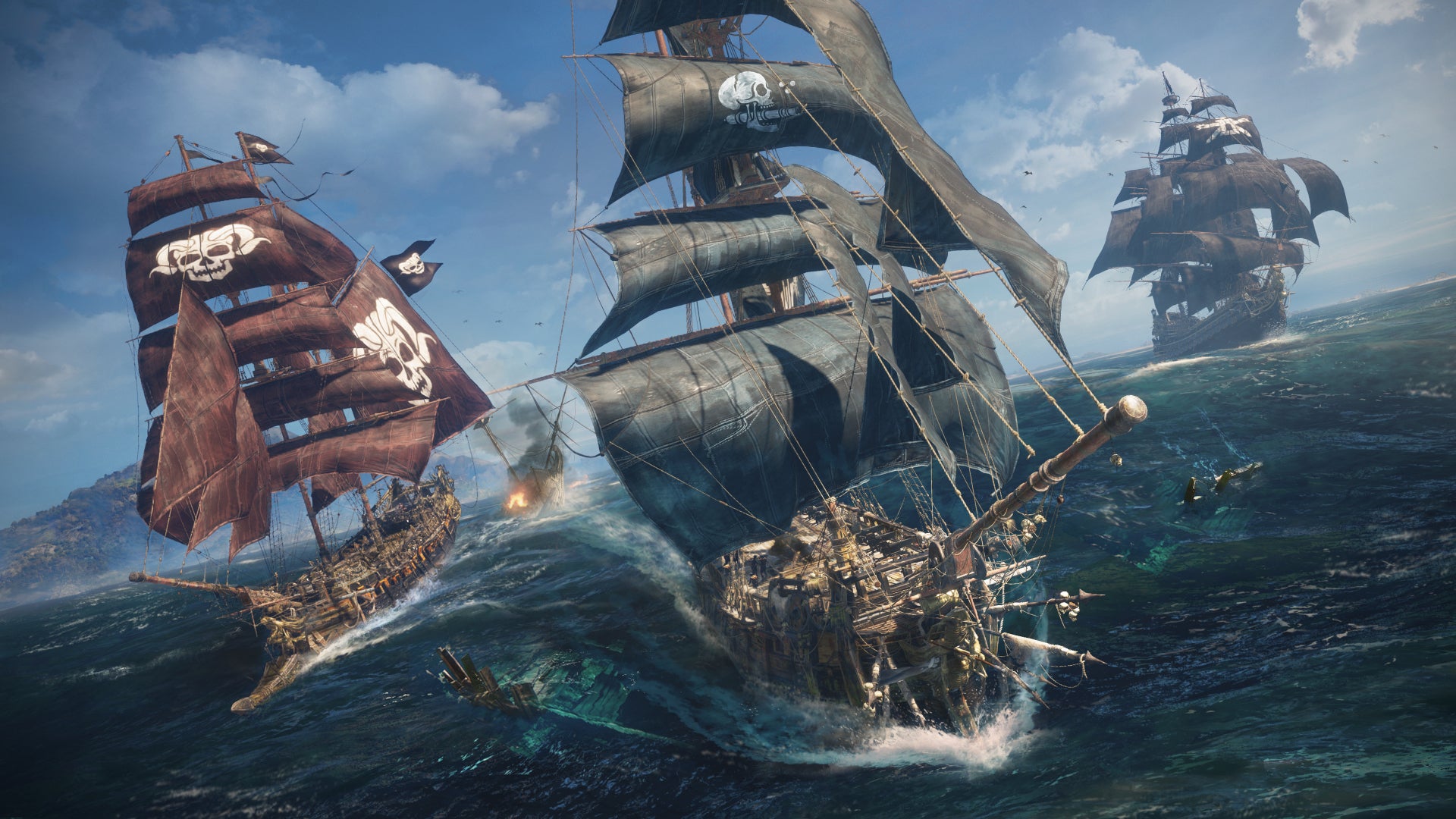 Ubisoft has updated its 2022-23 year-end financial targets as well as made changes ahead of its next financial year.
These changes have led the company to cancel three unannounced titles and delay its pirate game Skull and Bones for the sixth time.
According to Ubibsoft, it wants to ensure all of its energy is focused on building its brands and live services into some of "the most powerful within the industry." As a consequence of this, it decided to cancel the three unannounced projects, on top of the four already announced in July 2022.
In the financial update, the firm said it was facing major challenges as the industry continues to shift towards "mega-brands" and long-lasting titles. It said while its strategy over the past four years has been about building long-lasting live games and adapting its strongest franchises to these converging trends, the games from this investment phase have yet to be released and recent launches have not performed as well as expected.
Compounding this effect, in the context of worsening macroeconomic conditions, the trends over last weeks of December and beginning of January were "markedly and surprisingly slower than expected." This caused the company to do a full review of its revenue prospects leading to increased cautiousness over the coming years.
"We are clearly disappointed by our recent performance. We are facing contrasted market dynamics as the industry continues to shift towards mega-brands and everlasting live games, in the context of worsening economic conditions affecting consumer spending, said Yves Guillemot, Ubisoft co-founder and CEO.
"Despite excellent ratings and players' reception as well as an ambitious marketing plan, we were surprised by Mario + Rabbids: Sparks of Hope underperformance in the final weeks of 2022 and early January. Just Dance 2023 underperformed as well. Therefore, with the approval of the Board of Directors, we are taking additional important strategic and operational decisions today.
"It is key to continue adapting our organization, to further strengthen our execution and to ensure we both deliver amazing games to players as well as great value creation. The industry's long-term prospects remain promising, and I am convinced Ubisoft is well positioned to benefit from this momentum thanks to the strength of our teams, brands, production capacity, technology and balance-sheet.
"Our back-catalogue remains very healthy with notably robust activity on Rainbow Six Siege, great momentum for our Assassin's Creed games, and generally solid performance from our live games. We expect our strategy to build long-lasting live games and transform our biggest brands into truly global phenomenon with multiple offerings across platforms and business models, to ultimately generate significant value creation, with strong topline and operating income growth over the coming years."
As far as the oft-delayed Skull and Bones is concerned, the company has postponed its release into the early part of its 2023-24 fiscal year. Ubisoft said the delay will give it "more time to showcase" a much more polished and balanced experience and to build awareness.
Those looking forward to the game will just have to be satisfied and upcoming beta phase. The company feels the additional time the developers have spent on the game so far have paid off and brought "impressive improvements to its quality."
Last we heard, the game was set to be released on Luna, PC, PS5, and Xbox Series X/S March 9, 2023 – which was a delay from the previous date set November 8, 2022.
Announced at E3 2017, the pirate romp was delayed several times beofre finally being given a release date of November 8 back in July 2022 before it, as stated above, was delayed again. Hopefully, this latest delay will be its last.