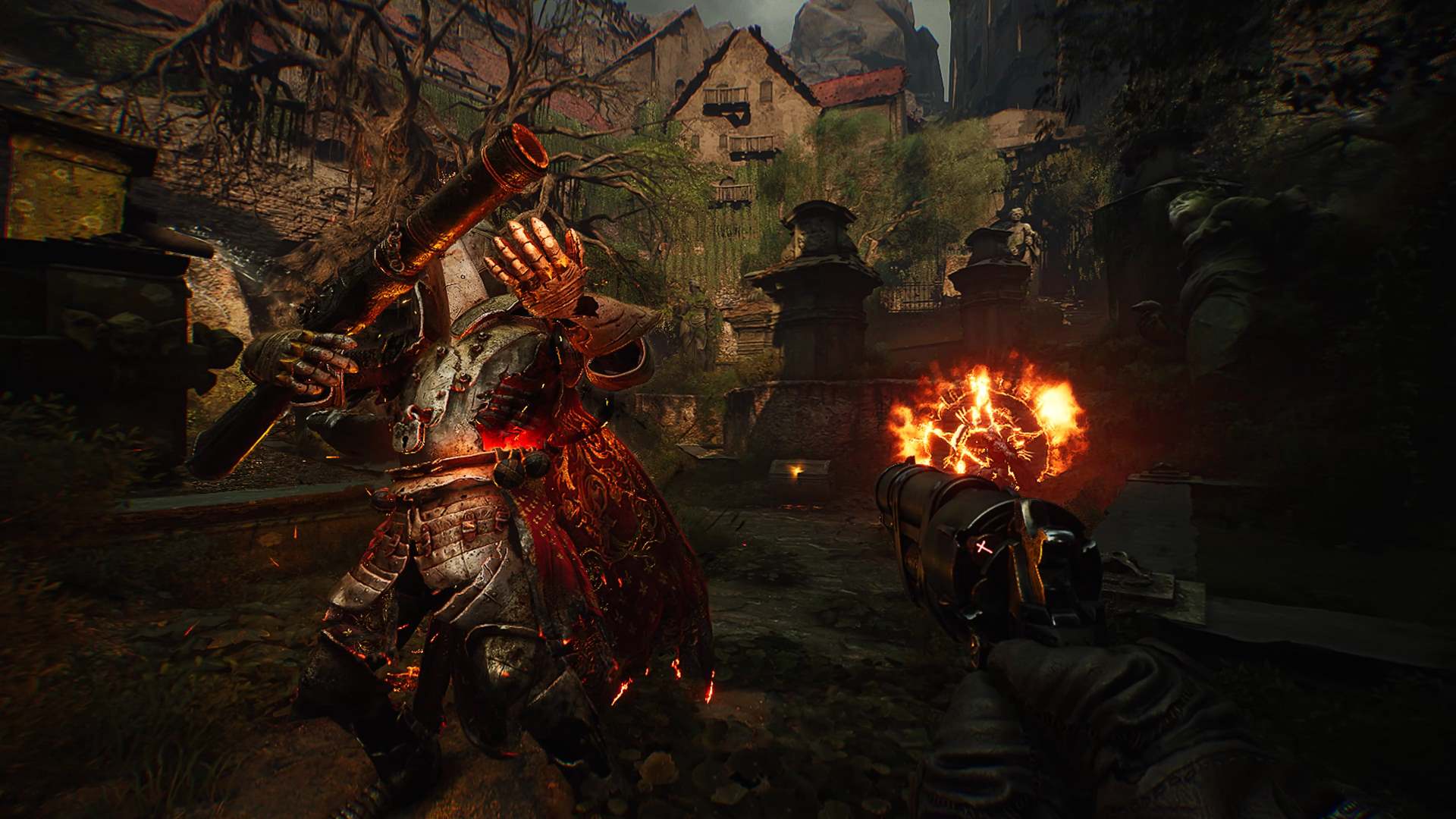 The Astronauts has kicked off 2023 with a new trailer for Witchfire, and an announcement that will make Nvidia RTX 40 Series owners happy. The developer showed off a nice short slice of gameplay from the one of the game's levels.
The trailer is very short, but it's a reminder of how good Witchfire looks in motion, and how far it's come since it was originally revealed.
The new footage arrives in celebration of the news that Witchfire will support Nvidia's DLSS 3 when it arrives this year. We sadly still don't have a release date, but it's supposed to be hitting early access on the Epic Games Store in the relatively near future.
DLSS 3 is only available on RTX 40 Series GPUs at this time, and it allows them to generate frames and make games feel smoother. The feature is new, and has seen relatively decent support so far.
Creative director Adrian Chmielarz didn't offer any hard framerate numbers, but he did praise DLSS 3 in today's announcement, citing a situation PC players should be quite familiar with.
"You start the game, push all graphics options to the max. You enjoy it for a while but then, especially if it's an action game, you realize that the framerate is king. So you start lowering the quality of visuals in order to achieve that smooth gameplay," said Chmielarz.
"DLSS 3 allows the seemingly impossible, high framerate without compromising the visuals. A no-brainer for a game like Witchfire, which is both action and beauty."
Witchfire got pushed back in October. If you're looking to stay updated, you can wishlist it on the EGS today.